Question of Freedom of the Press Raised in Ecuador
On July 21, three newspaper executives and a former columnist were sentenced to three years in jail based on libel charges against president Rafael Correa. In addition, the court charged El Universo, the newspaper the convicted individuals worked for, USD 40 million for defamation. The source of the convictions was an article referring to Correa as "the dictator" in February. Also included in the article were assertions that Correa was guilty of committing many human rights abuses.
A backlash erupted after the court's decision; director of the International Press Institute, Alison McKenzie, asserted on behalf of a number of watchdog organizations fighting for freedom of the press, that "we are outraged by the court's sentence… The excessive nature of yesterday's sentence demonstrates the continuing need in Latin America and around the world to eliminate archaic—and illegitimate—criminal defamation laws."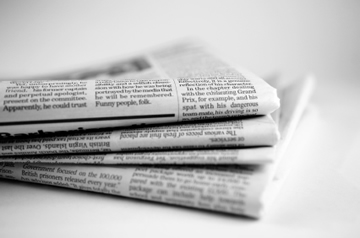 Freedom of the press is perhaps one of the most important rights contributing to a modern sovereign nation. To threaten or limit this freedom is, in essence, to suffocate access to information. Without this inherent liberty, citizens are rendered unable to effectively participate in politics. Over the past decade, the President has had a rock relationship with media organizations; his track record indicates his interference with media discretion reveals a consistent pattern of behavior. Correa's decision to fundamentally alter the ability of the press to convey any and all truthful information through legal process will no doubt be reflected in approval ratings, should Ecuadorians be aware of the importance of such rights.