Re: "Mexico Drops Big Fine in Settlement With Wireless Carrier"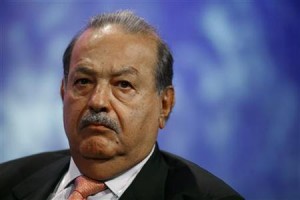 The Mexican Competition Commission (COFECO) was tasked with deciding whether to ratify, drop, or modify a fine of $1 million that has been levied against Telcel, one of the leading providers of wireless communication services in Mexico. In the end, the competition body voted to waive the fine in exchange for a series of concessions meant to ease the company's lock on the country's mobile phone market.
In your May 3rd article, "Mexico Drops Big Fine in Settlement With Wireless Carrier," Elisabeth Malkin provides an interesting analysis of how the recent deal weakened the credibility of the Mexican antitrust authority in the eyes of analysts and the public.
Of note, however, is the fact that some industrial fields are naturally structured such that the line between fair and unfair behaviors seems to be all but invisible. That is why public authorities are able to make individual decisions regarding antitrust enforcement. The Slim case seemed to leave no doubt, but COFECO had been mired in disagreement over the final deal, a gridlock reflecting each side's respective authority. The expanding global economy cannot afford to hesitate given the size of the struggle.
Furthermore, it has been some time since the proceedings began, and this seeming lack of ability to reign in the massive influence of businessmen like Carlos Slim could be seen as a blow to innovation's incentives and consumer health, which could discourage new competitors from entering the market, further strengthening the monopolistic giant.
Finally, transparency and open access to information must play a key role in defining existing market dynamics. In fact, billionaire Carlos Slim's growing notoriety does not necessarily work in his favor. One would hope that consumers will be proactive in exercising their buying power so as to offset regulators' impotence.