Fútbol Femenino: A Reflection on Women's Rights in Argentina
Mia Hamm. Brandi Chastain. Brianna Scurry. These are all female athletes who became household names after the United States national team won the 1999 Women's World Cup. Since then, women's soccer participation levels have risen exponentially in the U.S., making soccer one of the most popular female sports played here. Now, young women in the United States have the opportunity to pursue their athletic dreams and ambitions; they can use soccer as a way to pay for their educations at leading universities and can even represent their nation in international competitions like the Olympics. Nevertheless, most young women around the world, especially in Latin America, do not have the same opportunities to play competitive and organized soccer, otherwise an immensely popular sport for men.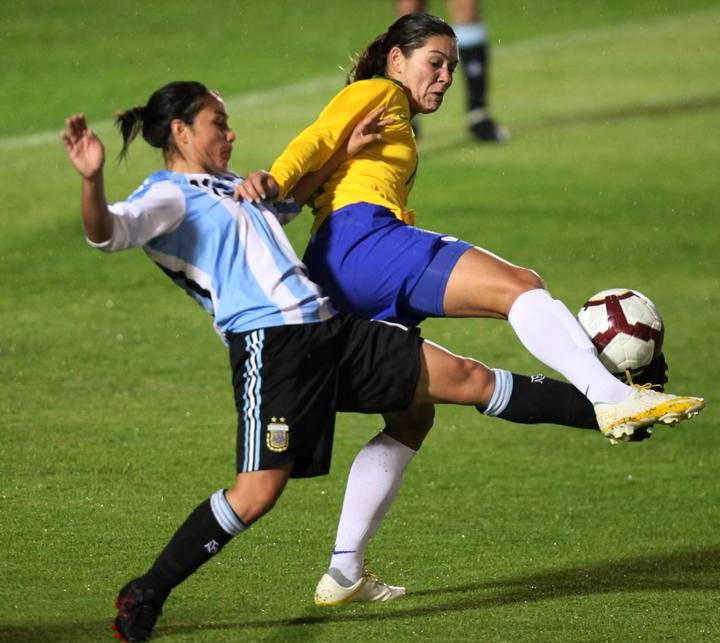 During the summer of 2011, I was able to train with the Argentine women's national team and saw firsthand the disparity between women's soccer, otherwise known as fútbol, in Argentina and women's soccer in the United States. Only two Argentine soccer clubs, Boca Juniors and River Plate, provide their female players with athletic equipment whereas the other clubs require their players to buy their own gear despite the fact that most of the athletes cannot afford it, according to an assistant coach of the Argentine Women's National Team. While the typical U.S. college soccer season schedule consists of two games per weekend, Argentine "professional" teams normally have one scheduled match per week, but those matches are often cancelled, so teams end up playing only a couple of matches per month. Furthermore, access to clubs is extremely limited; most provinces have only one club with a women's program. However, in the U.S., girls can have access to at least one club per city, and most, if not all, clubs have equivalent programs for girls and boys. As a result, the disorganization and inefficiency of the Argentine women's soccer system is shocking, especially in a nation that has experienced so much success with its male teams, at both the club and international levels. A country that is famous for maintaining well-run and organized men's youth and professional soccer programs should be able to support similarly strong athletic programs for women.
Malignant Argentine Machismo
For all of the talk of funding problems, lack of awareness, and other issues (which are very present), the real lack of opportunities for female athletes stems from a deeply entrenched macho attitude toward soccer and its role in society. According to Eduardo Archetti, a prominent Argentine anthropologist and sociologist and former director of the Department of Social Anthropology at the University of Oslo, soccer is not only part of the most general dimensions of Argentine society and culture but is also related to the construction of a masculine order and world. Fútbol is essentially an arena reserved for men.1 Archetti viewed soccer as a way for men to express themselves, their values and emotions, in a theater-like atmosphere, in which the participating actors are the players and the fans. He goes on to discuss the function of the sport in the expression of a masculine ethos; a true "macho" adult man in Argentina should be strong, autonomous, and independent.
The construction of a masculine identity through soccer excludes any semblance of femininity in the sphere of soccer. Many Argentines, both men and women, view fútbol through stereotypical lenses, considering the sport to be too masculine and aggressive for women since women are presumably not as strong as men. For example, one female fan stated that she does not like women's soccer and would never play it, explaining that she watched a match between two female clubs and felt that it was "grotesque" and not the same as watching men play.1 While most soccer fans around the world would agree that watching men's and women's matches are two entirely different experiences, few would consider that sufficient reason to justify excluding women from competing in soccer.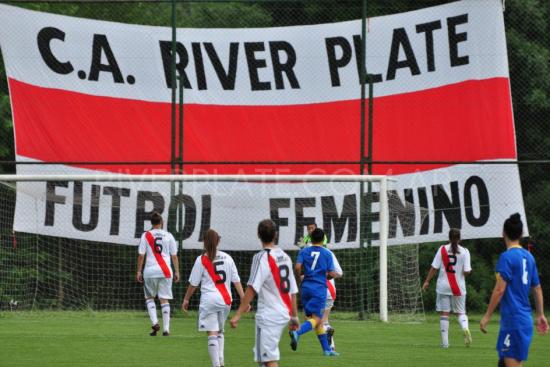 Repercussions of Gender Inequality in Sports
Consequentially, the conventional views of gender in sports reflect deeper issues and inequalities for women that often go unnoticed in other aspects of life, not only in Argentina but also throughout the rest of the world. Recently, the United Nations Division for the Advancement of Women and the Department of Economic and Social Affairs in a report entitled "Women, gender equality and sport" addressed the constraints placed on women in sports. The report states that often women are constrained by gender-based discrimination and placed involuntarily into sports that are either specifically designed for or targeted to women, like gymnastics and field hockey, sports which generally require significant financial means.2 In turn, women are excluded from sports viewed as traditionally masculine, like soccer. This discrimination also reduces women's access to leadership and decision-making positions at all levels, from local to international.
Furthermore, in the media, women's sports are marginalized and portrayed as having lower value than men's sports, resulting in inadequate financial resources. Even when women's sports and female athletes take center stage in the media, they are presented in ways that fulfill cultural gender norms and stereotypes, perpetuating the idea that soccer is only for men in Argentina. Women's field hockey, a sport in which Argentina's national team has experienced much success, including winning various Olympic medals, illustrates this point perfectly as its female uniforms consist of short skirts and skin-tight, revealing tank tops. The unequal treatment of women in sports can project a culture of disrespect, one that does not value women, possibly leading to abuse and exploitation and thus making gender inequality a problem that transcends equal access to sports for women.
Globally, gender inequality is often widespread, and sports for women can be used as a method by which to not only measure inequality but also to fight it. Gender equity, as defined by the organization Right to Play, describes "both the principle and practice of fair and equitable allocation of resources to, and opportunities for, men and women."3 In other words, gender equity does not mean that women and men are the same and should be treated as such, but it implies that any form of discrimination that may act as a barrier for full participation on the athletic field, by either gender, should be eliminated in order to provide equal opportunities. While gender equity is an honorable ideal to strive toward, the world is still far from achieving it. For example, according to the United Nations' The World's Women 2010: Trends and Statistics, women are still more at risk for extreme poverty. Women account for two thirds of the world's illiterate adult population, and, on average, they barely can expect to earn more than half of what men do.4 In order to work toward attaining gender equity, nations can use sport to redefine gender norms and challenge existing ideas about masculinity and femininity that perpetuate gender inequality.
Successful Models of Gender Equity
Many organizations around the world are already finding ways to address the issue of gender inequality in sports. One such organization, Right To Play, has the sole purpose of increasing the opportunity for underrepresented groups to participate in sports. In its publication Harnessing the Power of Sport for Development and Peace: Recommendations to governments, Right to Play presented ways that sports can address gender disparities while promoting gender equality and empowering women. For example, the organization states that equal access to sports improves women's physical and mental health, provides more opportunities for friendship and social interaction, increases women's self-esteem and feeling of control over their own bodies, and promotes positive changes in gender norms so girls and women can experience greater safety and authority over their own lives.3 These are all powerful ways that sports can eradicate gender inequality once girls gain equal access, so the next step is determining how countries like Argentina can improve its currently dysfunctional system for female sports, specifically soccer.
In this case, Argentina should consider a solution similar to successful U.S. legislation that has been at work since 1972: Title IX. According to the National Women's Law Center, Title IX is a law that requires gender equity for males and females in every educational program that receives federal funding, including athletics and nine other areas of education.5 Before Title IX was enacted, the most popular physical activities for females were cheerleading and square dancing. Furthermore, less than four percent of girls played high school sports, there were almost no college scholarships for female athletes, and only two percent of overall college athletic budgets was dedicated to women's varsity sports. Now, forty years later, females make up 41 percent of high school athletes and 42 percent of college athletes. While gender inequality has not been completely eradicated—male athletes currently receive over $136 million USD more than female athletes in college athletic scholarships at National Collegiate Athletic Association (NCAA) member institutions 5—major progress has been made toward achieving gender equity.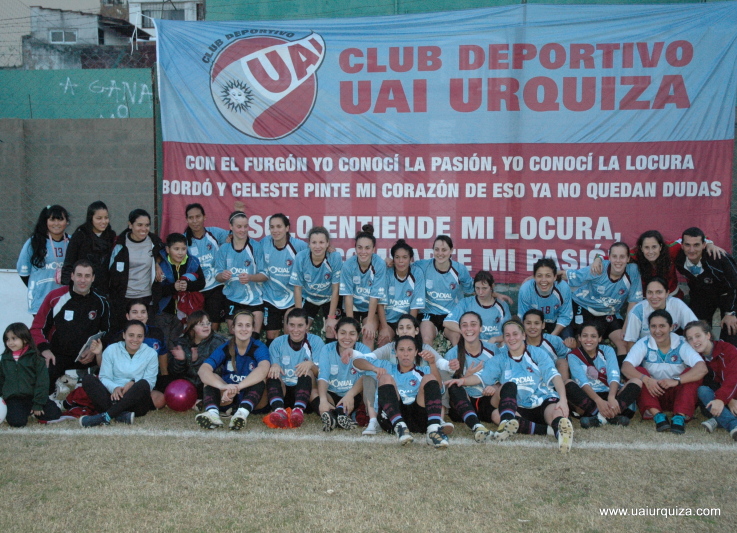 Gender Policy Recommendations
Although there are obvious differences between the sports systems in Argentina and in the U.S., a program similar to Title IX could very well succeed in South America. The program would call for equal programs, or equal numbers of teams, for females and males in soccer programs that receive federal funding, including schools, youth organizations, and professional clubs. The female programs would be financed by existing successful men's programs and also by federal funds allocated to soccer clubs and schools. Some opponents of this solution may argue that federal funds should be allotted to more pressing issues in the country, like unemployment or education, but women's access to sports can be used to address those issues and also benefit women beyond the playing field. Sports can offer incentives and support for girls to enroll in school and can also provide, according to Right to Play, "alternative education opportunities through sport-based community education programs for girls who cannot attend school."3 However, these initiatives cannot succeed without pressure from female Argentine political and educational leaders, like current president Cristina Fernández de Kirchner, on their male colleagues and fellow leaders to enact pro-gender equality legislation.
With a female president and other women rising into influential positions, Argentina is ripe for a change toward gender equity, beginning with soccer. The recent 2011 Women's World Cup, which was broadcasted worldwide on major sports networks, proved to the world that women too can play at the highest level. Hopefully, fans in Argentina felt the same and will start the push to improve opportunities for women in their own country, eventually witnessing the female Albiceleste (the national team's nickname that literally means the "White and Sky Blue") proudly adding to an already illustrious international men's soccer tradition.
Gabriela Garton, Research Associate at the Council on Hemispheric Affairs
Please accept this article as a free contribution from COHA, but if re-posting, please afford authorial and institutional attribution. Exclusive rights can be negotiated.
_______________________________
1María Graciela Rodríguez and Mariana Conde, "Women in Argentine Football: Over practices and representations,"Alteridades 12.023 (2002): 93-106.
2"Women, gender equality and sport,"  Women2000 and beyond,  Division for the Advancement of Women of the United Nations Secretariat, (December 2007).
3"Sport and Gender: Empowering girls and women," Harnessing the Power of Sport for Development and Peace: Recommendations to governments, Right To Play, (2008): 127-166. Web.  28 Nov 2011.
4The World's Women 2010: Trends and Statistics, 5th ed, (New York: United Nations, 2010).
5National Women's Law Center. Titleix.info. The MARGARET Fund, (2011).