COHA Senior Fellow W. Alejandro Sanchez Analyzes Latin America's Space Programs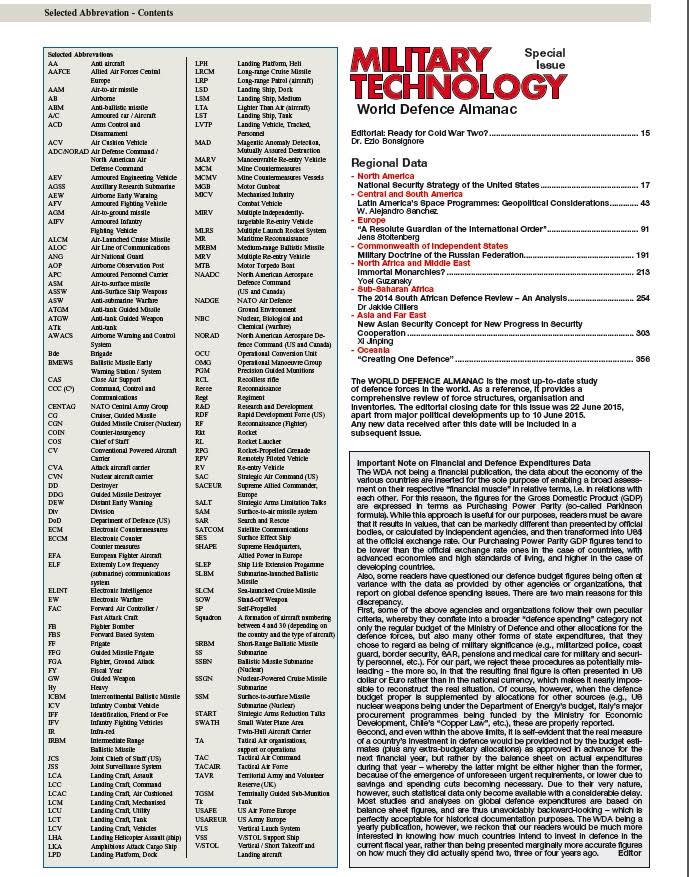 Alejandro Sanchez, a Senior Fellow at the Council on Hemispheric Affairs (COHA) has published a comprehensive report entitled: "Latin America's Space Programmes: Geopolitical Considerations." The essay appears in Military Technology – World Defense Almanac 2015 (P. 43), published by the Monch Publishing Group. Please contact Monch for information on how to obtain a copy of this important publication.
About the Author: W. Alejandro "Alex" Sanchez Nieto is a Senior Research Fellow at the Council on Hemispheric Affairs (COHA) where he focuses on geopolitics, military and cyber security issues in the Western Hemisphere. His research interests include inter-state tensions, narco-insurgent movements and drug cartels, arms sales, the development of Latin American military industries, UN peacekeeping operations, as well as the rising use of drones (UAVs) for civilian and security uses in Latin America. His analyses have appeared in numerous refereed journals including Small Wars and Insurgencies, Defence Studies, the Journal of Slavic Military Studies, European Security, Studies in Conflict and Terrorism and Perspectivas. He has published two book chapters including a co-authored chapter with entitled "The Architectonics of Bolivia's Foreign Policy," for Latin American Foreign Policies Between Ideology and Pragmatism, edited by Gian Luca Gardini and Peter Lambert (Palgrave Macmillan, February 2011).
Additional publications by Mr. Sanchez on Latin America's space programs include:
MILITARY TECHNOLOGY (MILTECH) was founded in 1977. It is the world's leading international tri-service defence monthly magazine in the English language. It covers all aspects of modern defence technology, requirements, procurements and programmes. MILTECH is the world's leading media platform for providing access to and influence within defence establishments worldwide, as well as the best platform for personal interaction with senior Politicians, Industrialists and Military officers across all services. It is the largest magazine of its type with recorded instances in writing of a pass-along rate of 30+ readers per copy, and circulation per issue of just under 25,000 copies. It is a unique strategic and tactical level resource to inform political, industrial and military decision-makers: MILITARY TECHNOLOGY is "Required Reading for Defence Professionals".