Chile is in the final stages of being accepted into the United States Visa Waiver Program (VWP), only waiting for the on-site visit from the Department of Homeland Security to confirm that all the pieces are in order. If accepted, Chile will be the first Latin American country in this program, currently including some 37 countries worldwide. [1] The United States has several motives in this action, but appears to be rewarding Chile for its adherence to neoliberal economic principles by opening up to globalized trade. Chile's acceptance into the VWP should result in a greater movement of people between Chile and the United States, part of a larger U.S. push toward the liberalization of travel requirements for selected nations and population sub-groups. Yet there is a jarring discontinuity in U.S. travel and immigration policies, revealed in the Chile scenario. On the one hand the United States is building ever-higher walls along the Mexican border, but with the other hand it is swinging open the door to wealthy Chileans who want to visit the United States. Evidently, U.S. policy is one that announces to the world, "We would love you to visit, as long as you have money to spend and you don't want to stay."
What is the Visa Waiver Program?
Originally created in 1986, the VWP allows travelers from "low-risk countries" to visit the United States without a visa for up to 90 days for business or tourism. [2] According to the State Department's website, for a country to be considered for the VWP, it must: issue e-passports; enhance law enforcement and information-sharing with the United States; have a visa refusal rate of less than 3 percent; have an expedient reporting process for lost or stolen passports; and have high standards for counterterrorism, law enforcement, border control, and document security. [3] In addition to these requirements, candidates must also be cleared by both the State Department and the Department of Homeland Security. Ultimately, VWP countries must be seen as both economically and politically stable to a sufficient degree that it would be unlikely for a visitor to wish to stay in the United States past the 90-day limit. [4]
Many organizations, such as the U.S. Travel Association and the American Hotel and Lodging Association (AH&LA), are intrigued by the potential economic benefits of allowing more tourists to travel to the United States. The AH&LA reports that the average tourist spends several thousand dollars while visiting the United States. [5] Katherine Lugar, the CEO of AH&LA, explains that one American job is created for every 35 tourists that visit the United States. [6] In fact, in a White House Press Release from August 2012, former Acting and Deputy Secretary of Commerce Rebecca Blank explained that in the last few years, tourism has been one of the strongest performing sectors in the U.S. economy. In May 2012, international travel to the United States was estimated to be about $14 billion USD, up 8 percent from May 2011. [7] Additionally, travel and tourism are some of the key reasons for the increase in export-supported jobs—jobs generated by the growth of industries that sell products to customers outside its region—that grew by 1.2 million from 2009 to 2011. [8] Often, because growth from export-supported jobs is so strong, it becomes a measure of a region's economic success. [9] Economically, therefore, the VWP appears to be a positive program, expanding opportunities for U.S. firms that serve tourists. However, it is doubtful that this expected rise in Chilean tourism to the United States is the sole reason for expanding the VWP to Chile.
Why Chile? Why Now?
Since the end of the Augusto Pinochet era and the rebirth of democracy in Chile in 1990, the United States has maintained a relatively stable relationship with Santiago. After the signing of the U.S.-Chile Free Trade Agreement in 2004, trade between the United States and Chile has flourished, up 340 percent from 2004 to 2012. [10] U.S. imports from Chile grew by 153 percent from 2003 to 2012, while U.S. exports to Chile increased by 600 percent in these years. [11] Chile is also a key player in the ongoing negotiations for the Trans-Pacific Partnership (TPP) and joining this 11-member trade organization is currently a priority of President Obama's foreign policy agenda. The United States and Chile also are collaborating on energy and climate change initiatives. [12]
Chilean President Sebastián Piñera asserts that Chile is already complying with the conditions required for the VWP. After recent talks between Piñera and Obama, the two leaders signed pacts acknowledging that Chile would take a more active role in fighting terrorism and organized crime. [13] Additionally, in a press conference from the Chilean leader's first official visit to the White House on June 3, both President Obama and President Piñera concluded that the United States and Chile share some values, including democracy, human rights, the rule of law, and a desire for a market-oriented economy. [14] These values—most significantly Chile's adoption of free market policies—are what made this South American nation the strongest candidate in Latin America for the VWP. However, bilateral growth after the trade partnership suggests that the United States is more concerned with rewarding a strong, conventional economic partnership, rather than simply signaling a "new age" of liberalizing travel for Latin America.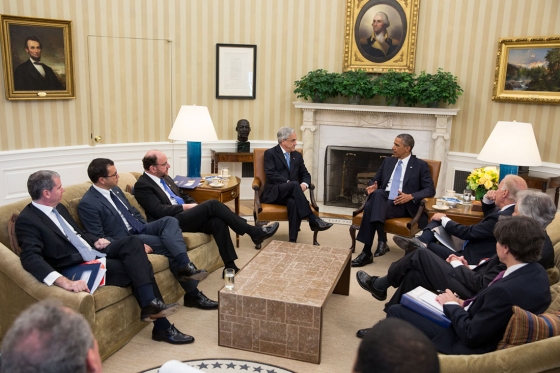 One factor favoring Chile is its distance from the United States. Chile is not seen as an "immigration threat" to the United States. Traveling to the United States from Chile is expensive, and most who come here are normally quite affluent. Although the financial barriers for Chileans to come to the United States will be reduced in part because the VWP eliminates the cost of a visa, the physical distance between these two countries makes illegal migration to the United States impractical. This gives Washington another reason to welcome travelers from Chile. However, these advances come at an interesting time for the United States, as immigration reform is just now emerging from being stalled in Congress and the truth about the inhumane treatment of immigrants along the U.S.-Mexico border is being exposed.
Comparison: Tightening Security on the Border with Mexico
Although Chile's addition to the VWP is clearly a positive step forward in allowing more visitors into the United States, the more pressing question rests in the ostensible contradiction between the liberalization of the U.S. border in regard to Chileans and the simultaneous militarization of the U.S. border with Mexico. Therefore, the United States seems to be heading in two directions at once with respect to travel and immigration policy.
In the last 20 years, the number of U.S. Border Patrol agents has risen from less than 3,000 to over 20,700, about 700 miles of fencing has been added at the U.S. border with Mexico, and more advanced surveillance systems have been put in place. [15] These systems include unmanned devices that patrol the air to assist efforts on ground surveillance. [16] President Obama has pointed with pride to the fact that fewer people have tried to cross the border illegally, down from about 720,000 in 2008 to 340,000 in 2011. The United States and Mexico share a vital economic partnership, most notably through the North American Free Trade Agreement (NAFTA) that links the economies of the United States, Mexico, and Canada. Mexico's 2012 per capita GDP stands at  $15,300, 89th in the world, compared to $4,960 in 1993 before NAFTA. [17] However, the 1,951-mile common border means that people and goods can cross into the United States much more readily (whether legally or illegally) from Mexico than from Chile.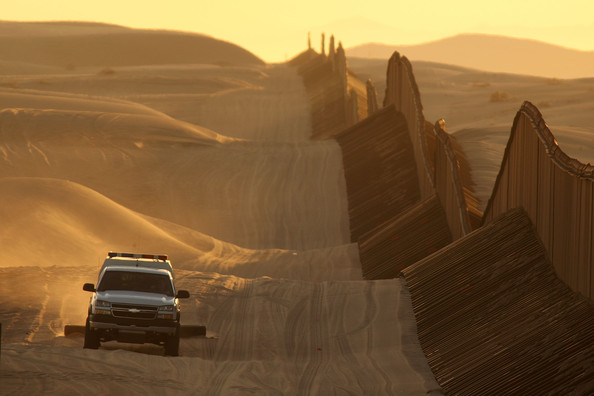 There is clearly a profound difference in the minds of U.S. policymakers between immigrants crossing the U.S.-Mexico border looking for a better life and wealthy Chilean tourists flying in. This poses the question: is having money or being financially stable the new standard for admitting people into this country?
Conclusion: What Does This Mean for the Future of U.S.-Latin American Relations?
The U.S. Travel Association has found that expanding the VWP to Argentina, Brazil, Bulgaria, Chile, Croatia, Israel, Panama, Poland, Romania, and Uruguay could increase visits every year to the United States by 600,000, add more than $7 billion USD to the U.S. economy, and encourage the addition of about 40,000 American jobs. [18] Expanding the VWP to these countries would be beneficial for the U.S. economy. Making it easier for people to travel to the United States could also have benefits regarding diplomatic ties with Latin America; it could boost the United States' foreign image, and potentially could dissuade illegal travel to the United States.
A new age of freer travel in the Western Hemisphere has the potential to boost the U.S. economy and provide an example of how to build strong U.S.-Latin American relations, helping to advance Obama's goal of building a relationship of mutual respect with the region. It is lamentable that the impact of this promising initiative is so seriously undermined by the continuation of the mean-spirited and profoundly flawed U.S. immigration policy whose side effects need to be immediately reevaluated.
Alyssandra Jaquith, Research Associate at the Council on Hemispheric Affairs
Please accept this article as a free contribution from COHA, but if re-posting, please afford authorial and institutional attribution. Exclusive rights can be negotiated.
For additional news and analysis on Latin America, please go to: LatinNews.com and Rights Action
References
[1] "Visa Waiver Program (VWP)," U.S. State Department, http://travel.state.gov/visa/temp/without/without_1990.html.
[2] "AH&LA Applauds Nomination of Chile for Admission to Visa Waiver Program," Hotel News Resource, 6 Jun 2013, http://www.hotelnewsresource.com/article72002AH_LA_Applauds_Nomination_of_Chile_for_Admission_to_Visa_Waiver_Program.html.
[3] "Visa Waiver Program," U.S. State Department
[4] Greene, Jordan. "Piñera: Chile and United States to scrap tourist visa fees," The Santiago Times, 4 Jun 2013, http://www.santiagotimes.cl/world/chile-abroad/26253-pinera-chile-and-united-states-to-scrap-tourist-visa-fees.
[5] Hotel News Resource; Shillinglaw, James. "U.S. Nominates Chile for Inclusion in U.S. Visa Waiver Program," Travel Pulse, 9 Jun 2013, http://www.travelpulse.com/us-nominates-chile-for-inclusion-in-us-visa-waiver-program.html?utm_source=rss&utm_medium=rss&utm_campaign=u-s-nominates-chile-for-inclusion-in-u-s-visa-waiver-program.
[6] Ibid.
[7] Blank, Rebecca, "Travel and Tourism Industry Vital to Job Creation," The White House Blog, 3 August 2012, http://www.whitehouse.gov/blog/2012/08/03/travel-and-tourism-industry-vital-job-creation.
[8] Ibid and Plyer, Allison and Elaine Ortiz, "Regional 'Export' Industries: Drivers of the New Orleans Economy," The Greater New Orleans Community Data Center, 11 August 2011, https://gnocdc.s3.amazonaws.com/reports/GNOCDC_RegionalExportIndustries.pdf.
[9] Plyer, The Greater New Orleans Community Data Center
[10] "FACT SHEET: U.S.-Chile Economic Relations," The White House: Office of the Press Secretary, 4 June 2013, http://www.whitehouse.gov/the-press-office/2013/06/04/fact-sheet-us-chile-economic-relations.
[11] Ibid.
[12] Ibid.
[13] "Chile in US visa waiver program; Obama receives Piñera at the White House," MercoPress: South Atlantic News Agency, 4 June 2013, http://en.mercopress.com/2013/06/04/chile-in-us-visa-waiver-program-obama-receives-pinera-at-the-white-house.
[14] "Remarks by President Obama and President Piñera of Chile After Bilateral Meeting" The White House: Office of the Press Secretary, 4 June 2013, http://www.whitehouse.gov/the-press-office/2013/06/04/remarks-president-obama-and-president-pi-era-chile-after-bilateral-meeti.

[15] Alden, Edward and Bryan Roberts, "Are U.S Borders Secure? Why We Don't Know, and How to Find Out," Foreign Affairs, June/August 2011, http://www.foreignaffairs.com/articles/67901/edward-alden-and-bryan-roberts/are-us-borders-secure
[16] "Continuing to Strengthen Border Security", The White House, http://www.whitehouse.gov/issues/immigration/border-security
[17] "Mexico," CIA: The World Factbook, https://www.cia.gov/library/publications/the-world-factbook/geos/mx.html and "Per Capita GDP at Current Prices – US dollars" UN Data: A World of Information, 24 December 2012, http://data.un.org/Data.aspx?d=SNAAMA&f=grID%3A101%3BcurrID%3AUSD%3BpcFlag%3A1.
[18] Travel Pulse