The Cuba-DPRK Affair: Don't Jump the Gun on the Arms Shipment
[UPDATE: 1:00 p.m., July 17, 2013
On Tuesday evening, the Cuban Foreign Ministry released a statement taking responsibility for the undeclared missiles discovered aboard the Chong Chon Gang by Panamanian authorities that morning. Havana claims that the purpose of the weapons shipment was to rehabilitate and modernize the missiles and have them returned to Cuba, rather than to directly transfer arms to the internationally sanctioned regime in Pyongyang. In defense of its actions, the Cuban government argues that it has the right to carry out this arrangement in order to "maintain [its] defensive capacity to preserve national sovereignty," and also expressed its unfailing commitment to "peace, disarmament—including nuclear disarmament—and respect for international law." According to U.N. diplomats cited anonymously in a Washington Post story, "if Cuba wanted to send the weapons for repairs and have them returned they would need to get a waiver in advance from the Security Council committee monitoring sanctions against North Korea." Therefore, because this would have been an ostensibly permissible action if the correct procedures were followed, the suspected violation of the U.N. sanctions on North Korea is less severe than it would be for actions that have been categorically banned, such as an explicit arms transfer from Havana to Pyongyang.
The Council on Hemispheric Affairs is calling upon U.S. authorities not to inflame the environment, but to investigate all of the facts associated with the event and resolve all issues through peaceful and dispassionate talks. If any violation of the international sanctions regime against North Korea is found to exist (which is likely), the question merits further discussion, but it alone should not be employed as justification for calling off the migrations talks slated to begin today. In the long run, the renewal of diplomatic relations between the United States and Cuba is essential for hemispheric cooperation. However, it is important that both countries comport themselves in a manner that reflects the highest values of the international community and the need to bring about a diplomatic resolution to the questionable Cuban arms shipment.]
Original article published on Tuesday, July 16, 2013 at 5:05 p.m:
On Tuesday, July 16, Panamanian authorities stopped a North Korean-flagged ship and detained its 35-member crew on suspicions that the ship was carrying illicit drugs. [1] However, upon a routine search of the vessel for drugs, the inspectors discovered concealed and undeclared missiles (the type has yet to be made public) in the shipment of brown sugar that the ship was allegedly transporting to North Korea from Cuba. The local authorities then alerted U.N. officials and requested that the United Nations carry out the remainder of the inspection. While this is certainly a grave issue of international concern, it is important to avoid radicalizing the affair by drawing hasty conclusions before the release of the results of the U.N. inspection.
This potentially explosive incident comes at an inopportune time, as Cuba and the United States are scheduled to begin negotiations about migration on July 17. It is hardly in Cuba's interests to violate U.S. and international sanctions by supplying weapons to the North Korean regime, since such action risks derailing the island nation's slowly improving relationship with the United States.
The Cuban government has increasingly demonstrated that it is seriously interested in cooperating with Washington. For example, on June 18-19, postal service representatives from the two countries discussed the possibility of re-establishing direct mail service for the first time since 1963. [2] In addition, Cuba cooperates with regional anti-drug trafficking initiatives and is party to 32 bilateral counter-narcotics agreements. [3] Given Cuba's relatively good record of compliance with hemispheric security initiatives, the fact that the North Korean ship was stopped in the first place was most likely not due to suspicions about Cuba but rather about the ship itself, the Chong Chon Gang, which purportedly has a history of drug trafficking and ammunition smuggling. [4]
On the other hand, Cuban officials also met with North Korean Army General Kim Kyok Sik on June 27. Cuba and North Korea established diplomatic relations in 1960, and their highly visible relationship reduces Havana's ability and inclination to deny its involvement in the current arms trafficking affair. [5]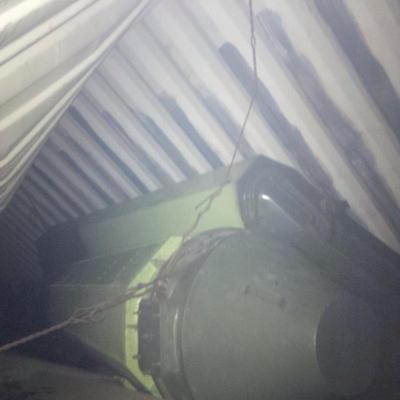 Even before the completion of the U.N. investigation of the Chong Chon Gang, this incident is already being politicized. Anti-Castro pundits have called for President Barack Obama to suspend the migration talks and used the event as justification for Cuba's continued presence on the State Sponsor of Terrorism list, as well as for North Korea's reinstatement to the list after the Bush Administration removed it in 2008. [6] Congresswoman Ileana Ros-Lehtenin (R-FL), former Chairwoman of the House Committee on Foreign Affairs, claims that the episode demonstrates how the "Castro tyranny continues to aid and abet America's enemies and continues to pose a national security threat to the United States as long as the Castro apparatchik holds power." [7] It is inappropriate for senior policymakers like Ros-Lehtinen to make unverified assumptions about Havana's intentions and role in the incident without sufficient proof of Cuba's complicity.
Unsurprisingly, ill-reputed Panamanian President Ricardo Martinelli has attempted to use the event as an opportunity to position Panama as a moral authority within the international community, even though he is renowned for running one of the most corrupt regimes in Latin America. He has taken to Twitter to discuss the incident, posted a photograph of the alleged weapons on this social media platform, and told Radio Panamá that "the Panama Canal is a canal of peace, not of war." [8] The governments of Cuba, North Korea, and the United States have not yet issued statements about the incident as of the publication of this article. It is likely that Cuba will attempt to downplay the affair in light of the scheduled migration talks with the United States.
While the immediately available facts may, at first glance, seem to be incriminating, nothing in this case has been indisputably proven at this point. The investigation by the U.N. team is ongoing and, until definitive evidence is presented against Cuba, it is not fair to condemn the Cuban government or demand a change in U.S.-Cuban relations. Moreover, it seems unlikely that the Cuban government would have authorized an illegal arms transfer to internationally sanctioned North Korea at such a delicate and important stage in the bilateral negotiations between Havana and Washington. However, if Cuba is found to be complicit in this affair, there could be profoundly negative ramifications for any potential rapprochement with the United States. For now, the international community can (and should) wait for more definitive information about this highly sensitive issue before jumping to conclusions that may amount to nothing more than false speculation.
Rebecca Lullo and Phineas Rueckert, Research Associates at the Council on Hemispheric Affairs
Please accept this article as a free contribution from COHA, but if re-posting, please afford authorial and institutional attribution. Exclusive rights can be negotiated.
For additional news and analysis on Latin America, please go to: LatinNews.com and Rights Action
References
1. Ian Johnston and F. Brinley Bruton, "North Korean Ship Carrying Hidden 'Missile Equipment' Detained After Leaving Cuba," NBCNews.com, July 16, 2013, accessed July 16, 2013, http://worldnews.nbcnews.com/_news/2013/07/16/19497159-north-korean-ship-carrying-hidden-missile-equipment-detained-after-leaving-cuba.
2. Mimi Whitefield and Juan Tamayo, "Cuba, US Discuss Resuming Direct Mail; Migration Talks to be Held Next Month," The Miami Herald, July 3, 2013, http://www.miamiherald.com/2013/06/18/3457813/cuba-and-us-begin-on-resuming.html.
3. Lilia Lopez, "'Just Say Yes' to U.S.-Cuba Counterdrug Cooperation," The Havana Note, May 9, 2011, thehavananote.com/node/897.
4. "Panama Stops North Korean Ship Carrying Missile Material From Cuba," FoxNews.com, July 16, 2013, accessed July 16, 2013, http://www.foxnews.com/world/2013/07/16/panama-stops-nkorean-ship-over-missile-material/.
5. Agence France-Presse, "Cuba y Corea del Norte Estrechan Relaciones en 'Lucha Antiimperialista,'" elEconomista.es, May 5, 2009, http://ecodiario.eleconomista.es/internacional/noticias/1218285/05/09/Cuba-y-Corea-del-Norte-estrechan-relaciones-en-lucha-antiimperialista.html.
6. "Ship Caught with Missile Equipment Headed to North Korea from Cuba Needs to Serve as Wake Up Call to Obama Administration, Ros-Lehtinen Says," Congresswoman Ileana Ros-Lehtinen, July 16, 2013, http://ros-lehtinen.house.gov/press-release/ship-caught-missile-equipment-headed-north-korea-cuba-needs-serve-wake-call-obama.
7. Ibid.
8. Johnston and Bruton, "North Korean Ship."