Dr. Roland Benedikter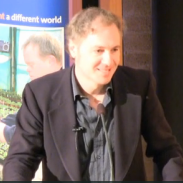 Dr. Roland Benedikter, is a European Public Intellectual, Political Scientist and Sociologist serving as Research Scholar at the Orfalea Center for Global and International Studies at the University of California at Santa Barbara. Dr. Benedikter holds two doctorates from the Free University of Berlin and one doctorate from the University of Innsbruck. He is also a Full Academic Fellow of the Potomac Institute for Policy Studies in Washington DC, as well as a Trustee of the Toynbee Prize Foundation in Boston. Furthermore, he serves as an Affiliate of the Edmund Pellegrino Center of Georgetown University in Washington DC, and as a Full member of the Club of Rome. Previously, he served as Research Affiliate 2009-13 at the Freeman Spogli Institute for International Studies at Stanford University. He has authored more than 200 publications which have been translated into seven languages. He has been writing for Foreign Affairs, Harvard International Review (where he is member of the Advisory board), Global Policy, The National Interest, European Foreign Affairs Review, New Global Studies and Challenge: The Magazine of Economic Affairs, and is a frequent commentator for the German newspaper Die Welt Berlin and the international commentary magazine The European. He is co-author of two Pentagon and U.S. Joint Chiefs of Staff White Papers on the ethics of Neurotechnology and Neurowarfare (February 2013 and April 2014) and of Ernst Ulrich von Weizsäcker's Report to the Club of Rome 2003: Limits to Privatization.
Katja Siepmann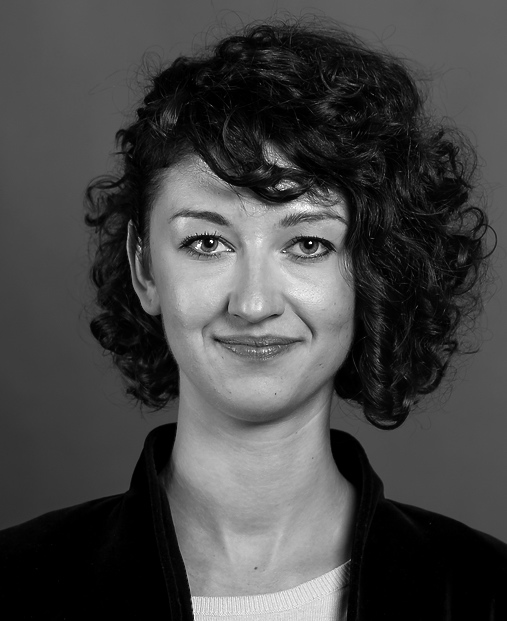 Katja Siepmann is a political analyst who cooperates with the Social Research Institute Opina in Santiago, Chile. She holds a BA in International Cultural and Business Studies with particular focus on Latin America and the Iberian Peninsula (University Passau/Germany), and a MA in Intercultural Communication Studies (Europe-University Viadrina in Frankfurt/Germany). From 2011-2012, she received an ASA-scholarship (training program in development politics) by the German Federal Enterprise for International Cooperation (GIZ) and was awarded with a PROMOS-scholarship by the German Academic Exchange Service (DAAD) in 2013 to carry out her research projects in Chile. She has been writing for Foreign Affairs, Harvard International Review and Challenge: The Magazine of Economic Affairs. Her work on Chile and Latin America has been frequently cited by international scholars and global institutions (John Hopkins University, Global Think Tank "Politics & Ideas") and in various daily papers in Chile (El Mostrador), Spain (El País), Mexico (El Periódico de México) and China.
Deepak Bhojwani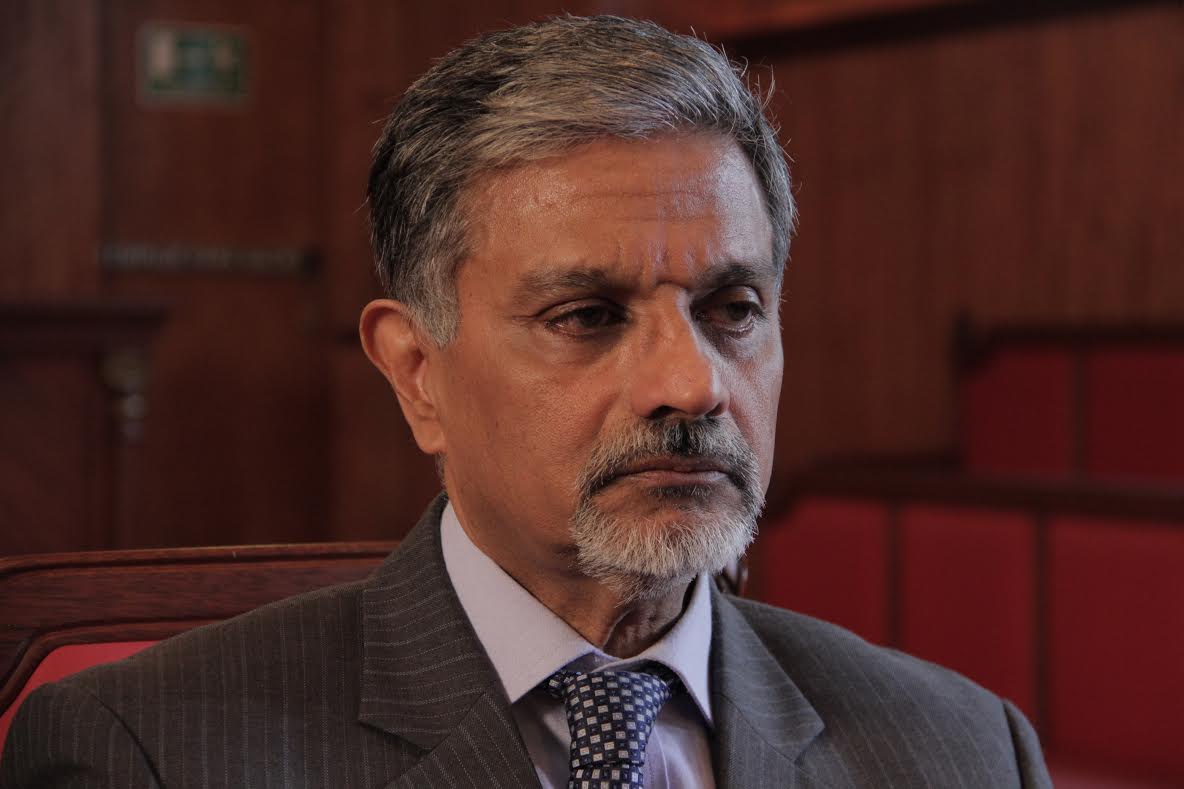 Ambassador Deepak Bhojwani joined the Indian Foreign Service (IFS) in 1978. Since then, he has served in three Continents – Asia, Europe and South America – as well as the Ministry of External Affairs in New Delhi. During his career, he was accredited as Ambassador in seven Latin American countries, being resident Ambassador in Colombia, Venezuela and Cuba, and concurrently accredited to Ecuador, Costa Rica, Dominican Republic and Haiti. He was Consular General in São Paulo, accredited to five southern States of Brazil. Since 2012, Ambassador Bhojwani heads the specialized consultancy, LATINDIA, which works to bring together and promote Indian and Latin American and Caribbean business and interests.
Dr. James A. Baer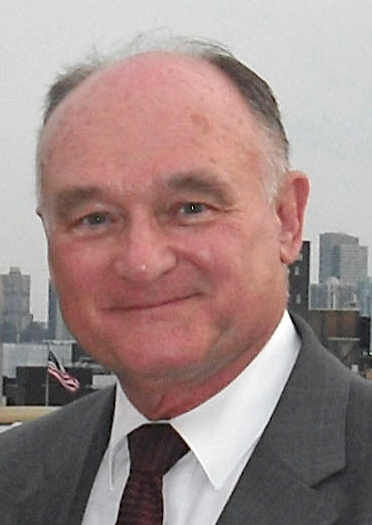 James Baer is a professor of history at the Alexandria Campus of Northern Virginia Community College. He received his Ph.D. from Rutgers, the State University of New Jersey. He is the recipient of a fellowship by the National Endowment for the Humanities, served as the VirginiaChancellor's Commonwealth Professor and was awarded the Harold Eugene Davis Prize for best article by the Middle Atlantic Council on Latin American Studies (MACLAS). Dr. Baer is the author of several articles on Argentine social history. He co-edited Cities of Hope: People, Protests, and Progress in Urbanizing Latin America, 1870-1930, with Ronn Pineo. His book, Anarchist Immigrants in Spain and Argentina, published by the University of Illinois Press, is a transnational study of anarchists and their impact on both sides of the Atlantic Ocean. Dr. Baer is currently working on a study of Protestant groups in Cuba and their unique relationship with the United States. He spent one month in the city of Maztanzas Cuba, studying local sources and working with Cuban scholars.
Dr. Sean Burges
Sean W. Burges holds a Ph.D. in Politics & International Studies from the University of Warwick, England. He is currently an Adjunct Professor with the School of Political Studies at the University of Ottawa. His research interests focus on Brazilian foreign policy, inter-American affairs and emerging market countries (BRICs) in world affairs, with special reference to trade and foreign aid. He is the author of Brazilian Foreign Policy After the Cold War (University Press of Florida, 2009), and has published on Brazil, inter-American affairs and democratization in International Relations, Third World Quarterly, The Bulletin of Latin American Research, The Canadian Journal of Latin American and Caribbean Studies, Canadian Foreign Policy, International Journal, and The Cambridge Review of International Affairs as well as in edited volumes with Johns Hopkins University Press and Palgrave Macmillan. His news and editorial contributions have been made to Swiss National Radio, the BBC World Service, The National Post, Miami Herald, Journal of Commerce, Financial Post, Washington Post, Washington Times, Maclean's, Brazil Magazine, FOCAL Point and Military Review. Burges is currently working on the tension between the OECD member countries and BRIC countries in the new international economic and aid governance order as well as an extended research project on the state-business nexus in contemporary Brazilian development policy.
Dr. Frederick B. Mills
Frederick B. Mills, Ph.D. is COHA Senior Fellow and Professor of Philosophy at Bowie State University. Dr. Mills currently serves on the board of the non-profit Association for Educational Development in El Salvador (ADEES, Inc.) and is a member of the National Salvadoran Netwok in the Exterior (RENASE). He has published articles on El Salvador and Venezuela with a focus on education and politics.  He has also published articles on Descartes, Spinoza, Kant, Sartre, Merleau-Ponty, Mario Bencastro, Monsenor Oscar Romero, and on the philosophy of mind, psycho-prosthetics, artificial intelligence, ecosocialism, liberatory politics, humanities and technology, and ethics and public policy. He has contributed learning modules on intelligent computer agents for the Mind Project  (Illinois State University), and served as editor of Humanities and Technology Review from 2007 to 2011. He has recently lectured on the ethics of liberation in the work of Enrique Dussel and Rev. Martin Luther King, Jr. (2013, 2014).
Dr. Morris Morley
Morris Morley is Associate Professor of Politics and International Relations, Macquarie University, Sydney, Australia. A specialist on United States-Latin American Relations, he is the author of Imperial State and Revolution: The United States and Cuba, 1952-1986 (New York: Cambridge University Press, 1987) and Washington, Somoza and the Sandinistas: State and Regime in U.S. Policy toward Nicaragua, 1969-1981 (New York: Cambridge University Press, 1994); and the co-author of U.S. Hegemony Under Siege: Class, Politics and Development in Latin America (London: Verso, 1990), Latin America in the Time of Cholera: Electoral Politics, Market Economics, and Permanent Crisis (New York: Routledge, 1992) and (with Chris McGillion) Unfinished Business: America and Cuba After the Cold War, 1989-2001 (New York: Cambridge University Press, 2002). Mr. Morley is the co-editor (with Chris McGillion) of Cuba, the United States and the Post-Cold War World: The International Dimensions of the Washington-Havana Relationship (Gainesville: University Press of Florida, 2005).
Chris McGillion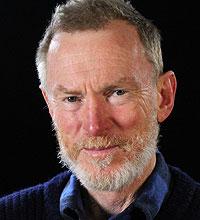 Chris McGillion is a Senior Lecturer in Journalism at Charles Sturt University, Bathurst, Australia. He holds a Master of Arts (Honours) from the University of Sydney and is currently undertaking a PhD in agricultural communication at ANU focusing on East Timor. He is a former Editorial Page Editor and columnist for the Sydney Morning Herald and has written for several other newspapers and magazines in Australia, the United Kingdom and the United States. He is the author of The Chosen Ones: The politics of salvation in the Anglican Church (Sydney: Allen & Unwin, 2005) and the editor of A Long Way From Rome: Why the Australian Catholic Church is in crisis (Sydney: Allen & Unwin, 2003). Mr. McGillion is the co-author (with Morris Morley) of Unfinished Business: America and Cuba After the Cold War, 1989-2001 (New York: Cambridge University Press, 2002). He is also the co-editor (with Morris Morley) of Cuba, the United States and the Post-Cold War World: The International Dimensions of the Washington-Havana Relationship. (Gainesville: University Press of Florida, 2005).
Dr. Hector Perla Jr.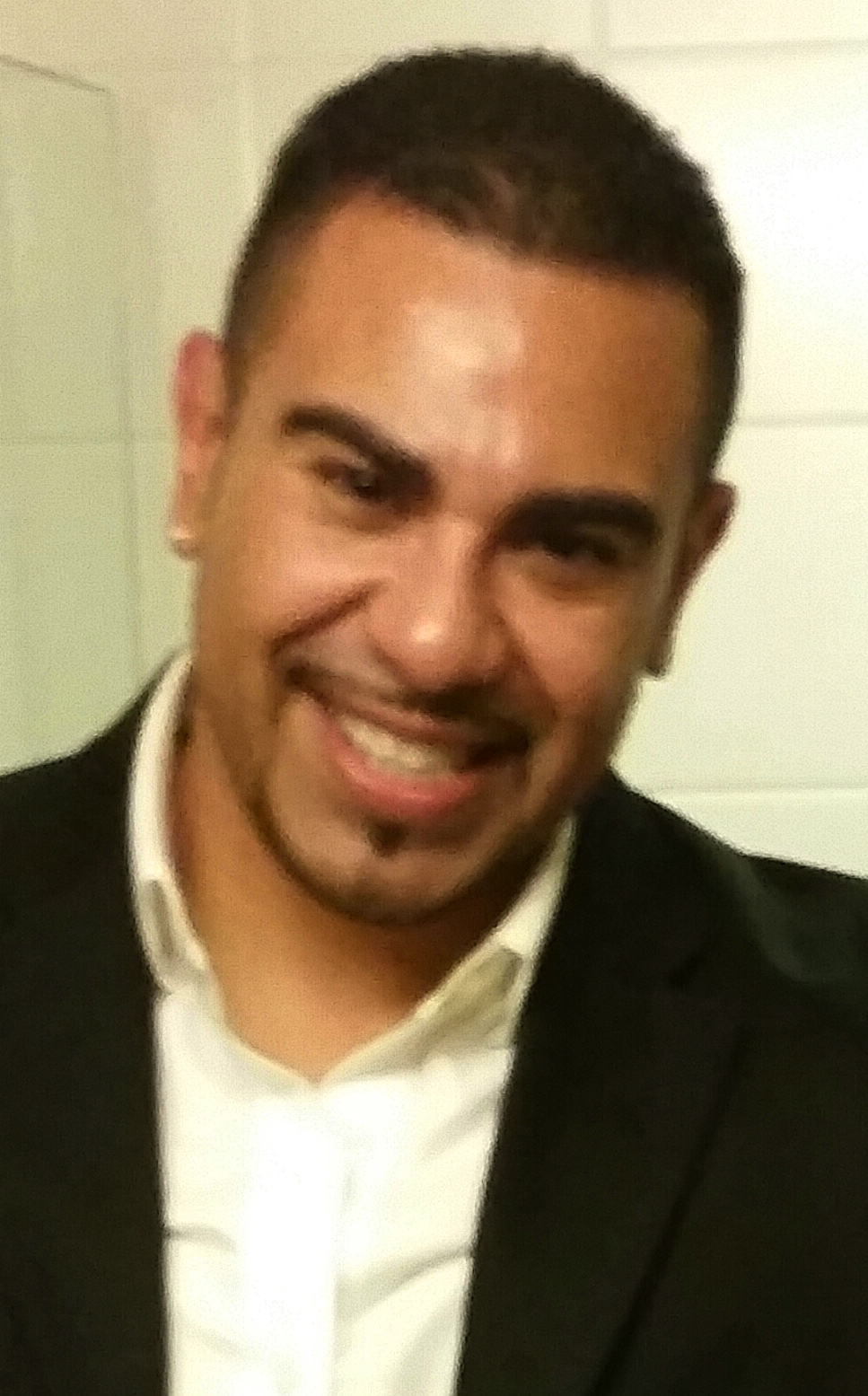 Dr. Hector Perla Jr. is an assistant professor in the Latin American & Latino Studies department of University of California, Santa Cruz.  He received his Ph.D in political science from UCLA in 2005. His research interest include: Revolutionary Movements, Social Movements, and US Public Support/Opposition to Military Intervention. He has published three books: Revolutionary Deterrence in Asymmetric Conflicts: The Role of Transnational Non-State Actors in Sandinista Nicaragua's Resistance to U.S. Coercion, Revolutionary Deterrence: U.S. Coercion & Transnational Resistance by Sandinista Nicaragua, and Nicaragua y el FSLN (1979-2009): Que queda de la Revolucion? He has also published 12 essays in such journals as  Latin American Research Review and the NACLA Report on the Americas. Dr. Perla Jr. is recognized as a UC President's Postdoctoral Fellow. He recently has been appointed to be a senior fellow at the Council on Hemispheric Affairs, a Washington, DC based research organization.
Terrence E. Paupp J.D.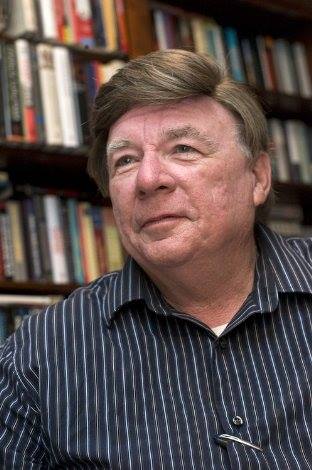 Terrence E. Paupp is an international law and human rights scholar.  He holds a (BA) degree from San Diego State University, a Master of Theological Studies (MTS) from the Lutheran School of Theology at Chicago, and a Juris Doctor (JD) from the University of San Diego School of Law.   As a globally recognized legal scholar, Paupp has published over 3,000-pages of articles and books on international law, civil and human rights, peace studies, and international relations.  Employing an interdisciplinary approach to global problems, peace-studies, and region-building in Latin America, Asia, Africa, and the Middle East, he has contributed critical analysis and solutions to the problems of exclusionary states versus inclusionary states, poverty, wealth inequality and disparities, illegal hegemonic interventions — as well as the role of the United Nations, NGOs, and human rights organizations and scholars in providing alternatives to the status quo. Paupp's published books include the following: Achieving Inclusionary Governance: Advancing Peace and Development in First and Third World Nations (Transnational Publishers, Inc., 2000); Exodus From Empire: The Fall of America's Empire and the Rise of the Global Community (Pluto Press, 2007); The Future of Global Relations: Crumbling Walls, Rising Regions (Palgrave-Macmillan, 2009); Beyond Global Crisis: Remedies and Roadmaps by Daisaku Ikeda and his Contemporaries (Transaction Publishers, 2012); Redefining Human Rights in the Struggle for Peace and Development (Cambridge University Press, 2014); Robert Kennedy in the Stream of History(Transaction Publishers, 2014).  Currently, he is working on a new book entitled, From Regional Peace to Global Peace: The ASEAN Security Community as a Model for Advancing Asia-Pacific Security, Region-Building, and Nuclear Weapon Free Zones (NWFZs).  Also, he is currently working on a new book entitled, Latin America beyond Hegemony: The Collapse of Neoliberal Domination and the Rise of Social Justice Movements and Inclusionary States.
Dr. Ronn Pineo

Ronn Pineo earned his PhD from the University of Califronia, Irvine, for his 1987 dissertation, "The Economic and Social Transformation of Guayaquil, Ecuador, 1870-1925." His first book, Social and Economic Reform in Ecuador: Life and Work in Guayaquil, was published by University Press of Florida in 1996. His most recent book, Ecuador and the United States: Useful Strangers, was published in 2007 by the University of Georgia Press. His work focuses on Latin America from the late nineteenth century to the present, particularly the history of public health and health care, urban history; Andean History, economic development, and the history of United States-Latin American relations. Dr. Pineo is currently researching the history of cigarette smoking in Latin America.  Dr. Pineo received Fulbright grants for work in Mexico and Ecuador.
Dr. Lynn Holland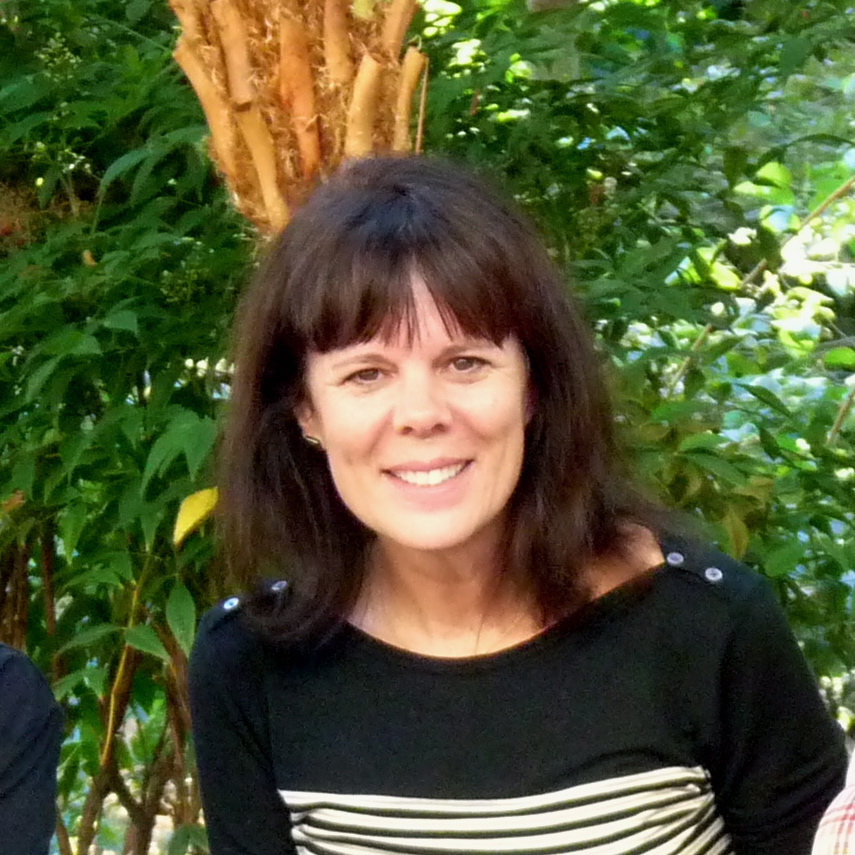 Lynn Holland received her PhD in Political Science from the University of California at Los Angeles.  She teaches at the Josef Korbel School of International Studies (JKSIS) at the University of Denver and is a faculty fellow at the Human Trafficking Center at JKSIS.  Her courses include International Political Economy, Political Economic Development in Latin America, Democracy and Militarism in Latin America and Illicit Markets in the Americas.  She is currently studying the emergence and continuities of illicit market networks as related to immigration and drug trafficking, and the way governing institutions and cultural dynamics shape policy in these areas.  She is also interested in land rights disputes and the legal frameworks associated with development decision making.  Her articles have appeared in Journal of Latin American Studies, Contemporary Justice Review, International Affairs Forum, Carnegie Ethics Online, Foreign Policy in Focus, and History News.  She is a member of the editorial board of the recently founded Journal of Trafficking, Organized Crime and Security.
Wendy Raymont
Wendy Raymont is a trained lawyer, mediator, and researcher. Early editing experience includes researching and editing the law section of TIME Magazine and spending more than a decade as legal adviser to the National Oceanic and Atmospheric Administration of the U.S. Department of Commerce, drafting, editing, and reviewing legislation and agency testimony. More recently, Ms. Raymont updated and edited the English translation of The Web of Corruption by Transparency International founder Peter Eigen. Currently, in addition to her COHA affiliation, she is editing a non-fiction book about a notorious early 20th century madame. On the international and non-governmental organization front, from 2007 to 2009 Ms. Raymont practiced law at Coudert Fréres in Paris and served as Senior Advisor to the Chairman of Transparency International in Berlin on anti-corruption and governance issues in Latin America and later provided guidance to the Organization of American States on coalition-building among national and international NGOs, multilateral institutions, and the private sector. Ms. Raymont has traveled extensively in the United States, Central and South America, Europe, Asia, and the Middle East and has lived and worked abroad—in Mexico, Israel, Paris, and Berlin—for extended periods of time. Ms. Raymont is a graduate of Smith College and Harvard Law School.
W. Alejandro "Alex" Sanchez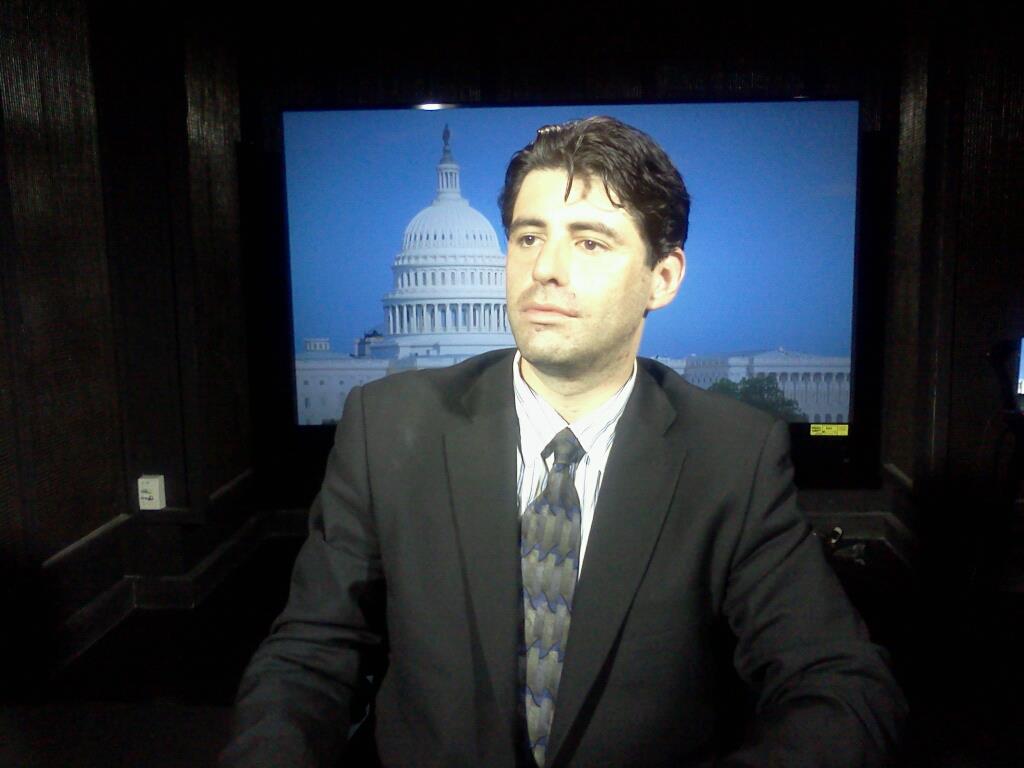 W. Alejandro "Alex" Sanchez Nieto is a Senior Research Fellow at the Council on Hemispheric Affairs (COHA) where he focuses on geopolitics, military and cyber security issues. He regularly appears in different media outlets, such as New Internationalist, Newsweek , Al Jazeera, BBC, Le Figaro, and the Washington Diplomat, among others. He is a regular contributor for VOXXI, Blouin News and Peru This Week. His analyses have appeared in numerous refereed journals including Small Wars and Insurgencies, Defence Studies, the Journal of Slavic Military Studies, European Security, Studies in Conflict and Terrorism and Cuban Affairs.