Director Larry Birns
Larry Birns has been the director of COHA since its founding in 1975. A former defense researcher, strategist and member of the Institute for Strategic Studies in London and the All Souls College, Oxford's military seminar, he was a senior grade public affairs officer of the U.N. Economic Commission for Latin America in Santiago, Chile. Birns also taught and lectured for 15 years in the fields of Latin American studies, comparative government, and international law at a number of U.S. and British colleges and universities.
Educated at Bates, Columbia, and St. Catherine's College – Oxford, he has authored and edited a study on the overthrow of the Allende government and has published hundreds of articles on U.S.-Latin American relations for a number of publications, including The Nation, New York Review of Books, Ottawa Citizen, the Guardian, London Independent, The Village Voice, Miami Herald, Baltimore Sun, Philadelphia Inquirer, Houston Chronicle, Atlanta Constitution, Los Angeles Times, Newsday, The New York Times and Foreign Policy. He has made frequent appearances on foreign and U.S. network radio and television programs, including the Voice of America and National Public Radio ("Talk of the Nation," "Morning Edition," "All Things Considered," "The Kojo Nnamdi Show" and "The Diane Rehm Show"), as well as regular analyses for the BBC. He also makes frequent appearances on Radio Havana, Canadian Television (CTV), the CBC radio and TV networks ("As It Happens," "Newswatch," "The National," "Counterspin" and "Morningwatch"), and has made repeated appearances on "The McNeil-Lehrer Newshour," "Crossfire," as well as ABC's "Nightline," and the CBC's "Newsworld." On numerous occasions, he has been quoted by Reuters, AP, UPI, EFE, and Agence France Press news wires.
Birns also has appeared on "This Week With David Brinkley," C-SPAN, "Firing Line," CBS's "Nightwatch," NBC's "Today Show," ABC's "Good Morning America," INN, CBS, ABC, NBC Evening News and repeatedly on CNN, along with many local TV and radio programs, as well as serving as a special news consultant to ABC. In addition, his analyses of Latin American issues have been widely cited by the U.S., Canadian, British and Latin American wire services, as well as by scores of foreign and domestic newspapers and news weeklies. His views and analyses also have been cited by almost every major newspaper, radio, and television network in Latin America, particularly on their world services.
He co-authored (with Jessica Leight) an article on the Bush White House's Latin American policy for the American Foreign Service Journal, and also co-authored (with Jessica Leight) the afterword to Dr. Paul Farmer's The Uses of Haiti, for which Jonathan Kozol contributed the foreword and Noam Chomsky wrote the introduction (Courage Press).
To contact Larry Birns please email: coha@coha.org
Dr. James A. Baer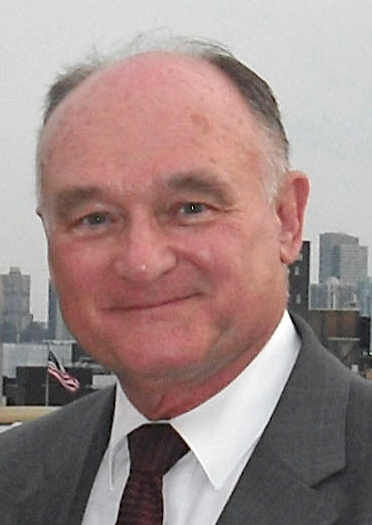 James Baer is a professor of history at the Alexandria Campus of Northern Virginia Community College. He received his Ph.D. from Rutgers, the State University of New Jersey. He received a Fellowship for College Teachers from the National Endowment for the Humanities, served as the Virginia Chancellor's Commonwealth Professor, and was awarded the Harold Eugene Davis Prize for best article by the Middle Atlantic Council on Latin American Studies (MACLAS). Dr. Baer is the author of several articles on Argentine social history. He co-edited Cities of Hope: People, Protests, and Progress in Urbanizing Latin America, 1870-1930, with Ronn Pineo, another COHA Senior Research Fellow. His book, Anarchist Immigrants in Spain and Argentina, published by the University of Illinois Press, is a transnational study of anarchists and their impact on both sides of the Atlantic Ocean. Dr. Baer is currently working with a Cuban scholar on a study of Protestant groups in Cuba and their unique relationship with the United States. Dr. Baer is also chairman of COHA's Board of Trustees.