Re: "Violence Exposes Crisis in Latin American Prisons"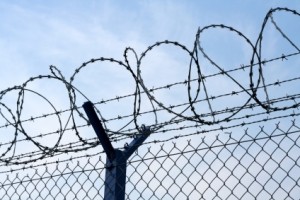 Written by James Beaubien, this article discusses how the violence and a series of riots have broken out inside Mexican prisons and the recent riot and prison fire in Honduras have demonstrated the immense issues within the Latin American prison system. These prison systems, Beaubin states, are completely emblematic of "[The] deadly events underscoring the problems of corruption, overcrowding, [prison] gangs and crumbling infrastructure that prisons face throughout the region." The problems of corruption are widespread, affecting all societal levels in some countries. The prisons are often too small, inadequately equipped or antiquated to appropriately employ these systems and the legal conditions bringing persons to these jails, are often quite laborious and difficult to navigate. As the infrastructure crumbles, the societies it supports are undoubtedly affected by it. Prison gangs have been able to coerce, corrupt and bribe underpaid guards to undermine a weak system and rehabilitation in many cases has been ineffective.
Tackling the broken systems in place from within and working from the outside, reform will be quite difficult and complete reform will undoubtedly take much time and effort. Stated in a pledge by the late Mexican Government's Secretary of Governance, tentative plans to complete a prison system overhaul, were announced. President Felipe Calderon's efforts against organized crime, drug trafficking and corruption in Mexico has been one of the defining markers of his administration; his stance on these issues appear strong, resolute and goes a long way to assure his place in Mexican history. Although when dealing with corruption, the road to a proper solution is both difficult and time consuming, the movement to prevent overcapacity and breaking down gang strongholds in prison is a necessary step in the right direction. Mandatory prison transfers helping to serve as an antidote with the problem of overcrowding, is not enough to dismantle the heavily integrated and intricate networked criminal groups in Mexican prisons. Prisoners can and have bribed prison guards; by threatening their loved ones in order to get what they want and to have officials turn a blind eye to this unlawful behavior. Interestingly this article neglects to even briefly mention the gravity of the hemispheric situation: the dismantling of criminal networks in these prisons is a much more daunting of a task than the mechanisms of detentions. Making sure that there are structural impediments in place that placate and fragment criminal prison networks are also another important facet of ending violence in these prisons. This is an incredibly important part of quelling violence that cannot be overlooked, targeting overcrowding, systemic corruption and undermining prison criminal networks are essential in crippling prison crime.
Mexico, as well as other Latin American countries seeking to overcome institutional corruption, must increase accountability and improve incentives for lawful behavior and a stronger, modernized prison system with reliable safeguards. By implementing and including oversight systems with a strong capacity to investigate and prosecute offenders, lawful behavior can be incentivized and transparency assured. Designing structures that levy sanctions against corruption and create internal pressures against corruption can help to realign judicial practices, augment humanitarian incentives and codes of ethics toward these jobs, while providing a greater definition(s) to the problem(s) and focused efforts to address it. Bettering wages, work environment and incentivizing performance based awards are also an integral phase to combating corruption, because if the institution provides for its personnel, as well as raising awareness by cutting out the costs of corruption at both the societal and political spheres reforms can be made to pay off.