RE: "U.S./El Salvador: A Common Ground for Partnership"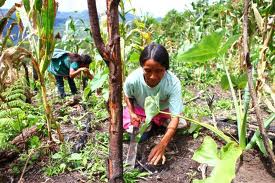 Dear Editor,
In "U.S./El Salvador: A Common Ground for Partnership," Ruben Zamora, El Salvadoran Ambassador to the United States, elaborates on the societal and economic improvements El Salvador has made in the last decade as well as how a partnership between the United States and El Salvador would be beneficial for both nations. However, despite the ambassador's proven commitment to human rights, his depiction of El Salvador glosses over the fact that violence against women has increased in recent years.
In 2012, El Salvador had the highest female murder rate in the world, with a total of 12 women murdered per 100,000 females. Worse still, the killing of women is becoming more common in El Salvador; the murder rate of women increased ten percent from 2010 to 2011. Regardless of how much the economy of El Salvador improves or how much social investment is made to overcome extreme inequality, a nation cannot truly advance if half of its population lives in fear. This letter is not attempting to criticize the ambassador, who is a highly respected veteran statesman. Rather, the intention is to paint a more complete picture of the reality of life in El Salvador, which the United States should take into account when considering developing a more significant bilateral partnership.
Sincerely,
Christie Mount, Research Associate at the Council on Hemispheric Affairs
In response to the Miami Herald article: U.S./El Salvador: A Common Ground for Partnership
Please accept this article as a free contribution from COHA, but if re-posting, please afford authorial and institutional attribution. Exclusive rights can be negotiated.
For additional news and analysis on Latin America, please go to: LatinNews.com and Rights Action