RE: "OAS: Is the War on Drugs a Failure?"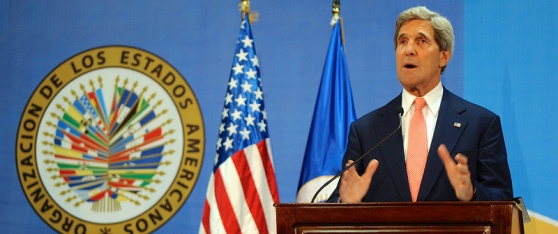 Dear Editor,
Your article "Is the War on Drugs a Failure?" discusses the subject of drug policy which has been under consideration at the OAS 43rd general meeting in Guatemala. Following the conclusion of the OAS' annual meeting, the United States has been under unremittingly harsh pressure to clarify its position on its international drug policy. Washington has neither carried the burden of the consequences of its drug war, nor has it acknowledged that the 'war on drugs' addresses its own interests far more than those of Latin America.
This is not a new idea. Chilean President Sebastián Piñera visited Washington last Monday, outlining that U.S. government officials should get accustomed to more Latin American countries defining their own roles in the area of Inter-American relations. Secretary General of the OAS José Miguel Insulza (who visited the Council on Hemispheric Affairs on May 30) has also highlighted the disturbing levels of violence in Mexico and Central America due to drug trafficking. President Otto Pérez Molina's campaign regarding the legalization of some illicit drugs proves even more significant in the present time, particularly his emphasis on the need for a multilateral approach to Central American governments to the US. With Latin America becoming increasingly prepared to speak out on issues regarding drugs, it is high time for the United States to clarify its position on the controversial issue. Since Latin American politicians have rightfully questioned the nature of the United States' strategic response, the US must reconsider its two-track drug policy consisting of military and law enforcement intervention.
Ultimately, the OAS initiative aims to raise questions regarding when and whether Latin America should closely cooperate with Washington. The United States is now in an uncomfortable position, and navigating a credible solution is far from simple. Pressures are high, but with Secretary of State Kerry's newly engaged commitment to start strengthening the OAS, one thing is clear: because the United States is the overwhelming source for the demand for drugs, it is time for Washington to step up to the plate.
Esma Mneina, Research Associate at the Council on Hemispheric Affairs
In response to the Tico Times article: OAS: Is the War on Drugs a Failure?
Please accept this article as a free contribution from COHA, but if re-posting, please afford authorial and institutional attribution. Exclusive rights can be negotiated.
For additional news and analysis on Latin America, please go to LatinNews.com and Rights Action.