Re: "Increase Productivity by Correcting Deficiencies"
Dear Editor,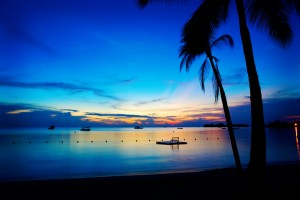 Your June 13 article, "Increase Productivity by Correcting Deficiencies," did an excellent job of pinpointing the need to enhance Jamaica's productivity in order to overcome the country's dismal economic situation. Since British colonization, the island has cultivated an economy dependent on provinces beyond its borders, from sugar and other agricultural exports to tourism.
You rightfully criticize Jamaica's misguided focus on the affluence of certain schools, arguing that more practical endeavors—such as improving the overall quality and efficacy of specialized educational and vocational programs—may add up to rich dividends. You go on to say that developments need to be made in infrastructure and security; these changes indeed might help create an environment that fosters economic growth.
However, your interpretation of the government's use of waivers and incentives is undeveloped. Measures enacted by the government, such as the Hotels (Incentive) Act and the Attractions Incentive Regulation, have helped develop the Jamaican economy by attracting foreign enterprises, most notably in the tourism sector. This crucial sector comprises 10 percent of the island's GDP, and Jamaica has been the only English-speaking Caribbean Island where the number of tourists has steadily grown. Nearly 2 million people visit each year, and that number is projected to grow by 4 percent annually. The government's system of waivers and incentives has allowed this sector to benefit, even thrive, which has indisputably benefited the Jamaican economy. While critics say that these incentives deprive the government of needed revenue, the incentives are in fact temporary, and the expenditure is more than made up for in foreign investment and boosts in tourism.
Respectfully,
Robert Wilson
Research Associate at the Council on Hemispheric Affairs