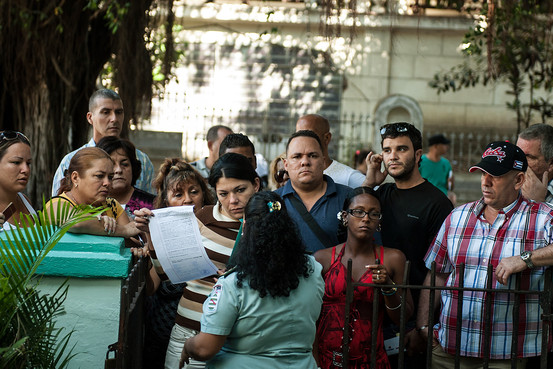 Re: "After Decades, Cuba Eases Travel Rules to Maintain Ties"
By: Erik Svedberg, Research Associate at the Council on Hemispheric Affairs
Dear Editor,
Your January 13 article, "After Decades, Cuba Eases Travel Rules to Maintain Ties," overlooked one of the most important aspects of these reforms: their parallels with patterns of U.S. immigration reform now under discussion in Washington. The Cuban government's decision to ease travel restrictions took effect simultaneously with an announcement by U.S. President Obama in which he declared his intention to push for a comprehensive immigration reform bill which promises to promote new pathways to citizenship for immigrants. Obama's push for immigration reform should be seen as highly complementary to Cuba's most recent moves and both have been praised by growing numbers as realistic and progressive. It is important to recognize these new immigration reforms, both in Cuba and the United States, in the context of a bilateral movement toward ending the cold war tensions that are now entirely superfluous.
 Sincerely,
Erik Svedberg, Research Associate at the Council on Hemispheric Affairs
In response to The New York Times: After Decades, Cuba Eases Travel Rules to Maintain Ties
Please accept this article as a free contribution from COHA, but if re-posting, please afford authorial and institutional attribution. Exclusive rights can be negotiated.