MEGAN McADAMS

"COHA is a wonderful place to work if you are interested in learning more about Latin America and connecting with the region's future scholars and non-profit leaders."
COHA Class of 2009 (Fall)
Skidmore College
Current Status: Working at Camino Seguro, a Guatemalan NGO
COHA is a great environment for anyone looking to connect with future leaders and to improve one's own research analysis and writing. During my time at COHA, I met some incredible young people who have gone on to leadership positions in global affairs. I also had the opportunity to publish articles that I'm proud of, thanks as well to the Director's guidance and the generous collaboration of other Research Associates. As a Research Associate at COHA I focused on social issues, especially looking at human trafficking. I also worked as Producer for the Washington Report for the Hemisphere, our bi-weekly publication, as well as Intern Coordinator, where I helped sift through the many incoming applications to determine great COHA candidates. COHA is a wonderful place to work if you are interested in learning more about Latin America and connecting with the region's future scholars and non-profit leaders.
GUSTAVO PALHARES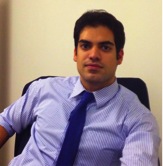 "My experience as a Research Associate at COHA was life-changing."
COHA Class of 2012 (Spring)
Fundação Getúlio Vargas — FGV Law (Brazil)
Current Status: Graduate Student at Northwestern University
My experience as a Research Associate at COHA was life-changing. The amount of knowledge and contacts obtained during my time at the office was unbelievable. Such experience provided me the opportunity to meet a few of the most influential figures in the political and economic realm (both national and international), opening my eyes to many unthinkable academic and professional possibilities. Unlike other institutions, COHA's Director Mr. Larry Birns always encourages and enables his associates to take full credit for the projects executed, giving everyone a generous platform and the rare opportunity to be quoted among many of the most highly regarded specialized media. Among several relevant accomplishments as a Research Associate, the most rewarding was the development of an extensive research project on the role of international investments in Brazil, which was concluded through an Academic Report entitled "An Economic Analysis of the Role of International Investments in Brazil" published by COHA on April 2012. The aforementioned project brought great exposure to my name and is frequently positively noticed by the firms and companies that have come to know my background. It is safe to say that COHA shaped me into the professional I am today.
CARLA HINSON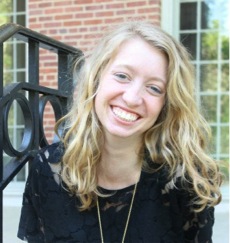 "The summer I spent at COHA was perhaps the most formative part of my university education."
COHA Class of 2012 (Summer)
Susquehanna University
Current Status: Fulbright Recipient (Brazil)
My internship at COHA during the summer of 2012 was instrumental in shaping my accomplishments over the last year. Being surrounded by other passionate and driven students helped me to develop my own interest in Latin America. I honed my writing and time management skills and learned the value and enjoyment of research. The individual and collective research that I did on the mining industry in Peru at COHA inspired and prepared me for a larger research project focussed on social movements surrounding the mining industry in Peru my senior year. I presented this research at the National Conference for Undergraduate Research in La Crosse, WI this past April. I was awarded a Fulbright grant to teach English at a university in Brazil this coming year. My emphasis on my internship at COHA in my application was vital in proving my interest and knowledge of the region. The summer I spent at COHA was perhaps the most formative part of my university education. Not only would I not have the qualifications for a compelling Fulbright grant proposal I also would not be so assuredly committed to the betterment of the region.
REBECCA LULLO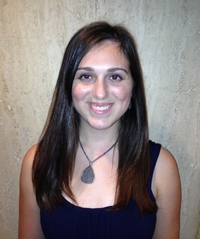 "My time at COHA was an overwhelmingly positive experience."
COHA Class of 2013 (Summer)
Brown University
Current Status: Study Abroad in Cuba
Having just wrapped up my internship, I can honestly say that my time at COHA was an overwhelmingly positive experience. I learned a great deal, both about Latin America and about myself. The improvement in my writing and editing skills is undeniable, and I am very proud of the articles I wrote on Cuba and international security that are published under my name as a COHA Research Associate. However, even more than my written work, I value the experience I gained in my role as Producer. As Producer, I managed the production of intern articles from conception to publication, and coordinated the editing process. I had the opportunity to work closely with COHA's Director, Larry Birns, and learn from his vast knowledge of Latin America and nonprofit management. I also had the pleasure to work with an incredible group of interns, and developed strong friendships with them over the course of the summer. I have no doubt that my time at COHA will shape the trajectory of my future career in foreign affairs and serve as a critical moment in my undergraduate education.