Correa Ponders Reprieve for El Universo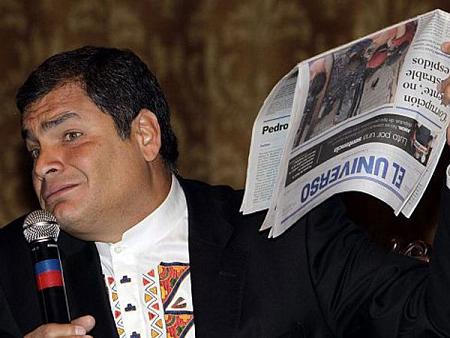 Press freedom in South America has been in flux since the Diario de Pernambuco, the continent's oldest newspaper, first put ink to paper in 1825.  As long as there have been authoritarian governments in the region, powerful figures in one administration after another have struggled to mitigate the effects of negative media coverage.  In many contemporary legal cases, the resulting litigation has developed into outright censorship.  For example, in 2007, the Argentine media sent President Cristina Kirchner's Casa Rosada scuttling for legitimacy through its coverage of the maletinazo scandal, in which a U.S. assistant attorney alleged that Venezuelan president Hugo Chavez's government had attempted to smuggle roughly USD 800,000 in cash to the Kirchner campaign by means of a suitcase belonging to Venezuelan-American Guido Antonini Wilson.  In the same year, President Chavez abolished Venezuela's longest-standing private television channel, RCTV, claiming that its critical coverage was threatening his government.  In 2009, Caracas revoked 34 companies' radio licenses after Chavez had invoked "tyranny" when referring to private radio broadcasters.  Ironically, Chavez received South America's highest accolade for journalism, the Rodolfo Walsh Prize, from Argentina's National University de la Plata last year.
These precedents for a free South American press are not encouraging, but recent developments in Ecuador have shed light on a new era for the journalists of the realm.  Several days hence, President Rafael Correa suggested that he may waive the USD 42 million in damages awarded by Ecuador's highest court against domestic newspaper El Universo, as well as the prison terms leveled against some of its journalists, for charges of libel.  The newspaper, standing accused of criminal defamation against Correa, has been on the brink of collapse since its director took asylum in Quito's Panamanian Embassy and three of its top executives fled the country.  The financial aspect of the judgment handed down by Ecuador's Supreme Court would be enough to wipe El Universo off the map, and this perceived stifling of free speech has drawn criticism from countless observers, including the Organization of American States' Special Rapporteur for Freedom of Expression, the Committee to Protect Journalists, and the Inter-American Commission on Human Rights.  The latter has called for an injunction asking Ecuador to suspend the sentence against El Universo until further review by the Commission, which would be initiated in late March.
President Correa's clout in this battle is clearly superior to that of El Universo's, and it is difficult not to see him as the aggressor.  Correa's original lawsuit requested USD 50 million in damages from four defendants and another USD 30 million from El Universo itself.  The charge was 'criminal defamation against an authority' through an editorial titled "No more lies" in which the author, Emilio Palacio, referred to Correa as a 'dictator' and implicated the president in the intent to commit crimes against humanity during the 2010 Ecuador crisis.  In the lawsuit, Correa alleged that the editorial contained expressions that "offended his honor, reputation, and dignity" and that Palacio's article constituted "an illegitimate and criminal use of free expression."  Although this charge would not have been sustained in a country like the United States, it is does derive some credence from the Ecuadorian Constitution's fuzzy stance on freedom of speech.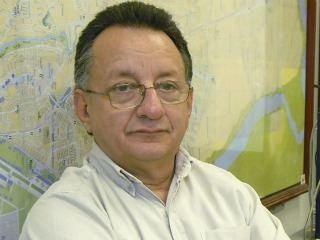 Given that Correa now has the power of life and death over Ecuador's largest newspaper, his hinting at a pardon is both unusual and compelling.  It does not necessarily mean that he has had a change of heart in favor of press freedom, nor does it guarantee that other South American heads of state will follow his example.  However, Correa pardoning El Universo would signify to the world that allowing critical press coverage can be politically viable, and even beneficial.  The United States government tolerates some of the most malignant and defamatory free expression imaginable, and yet it is difficult to think of a society further from a breakdown like Ecuador's failed coup in 2010.  Indeed, only tyrants need fear tyrant-killers (to paraphrase Brutus in HBO's acclaimed Rome).  It would be naïve to think that El Universo will shrink from political involvement in the future if it survives this peril; after all, Emilio Palacio faced a similar situation for his article censuring Camilo Samán, the chairman of Ecuador's National Financial Corporation.  In that instance, the plaintiff exonerated Palacio of a three-year prison sentence for defamation, after which Palacio has continued to write articles criticizing the federal government.  While Palacio and his associates may be a tad more cautious in the years to come, one can be assured that their journalistic survival will preserve a modicum of free speech in a free Ecuador.
Update: On February 22nd, President Rafael Correa pardoned El Universo and its staff, who had stood accused of libel against the president.
Please accept this article as a free contribution from COHA, but if re-posting, please afford authorial and institutional attribution.
Exclusive rights can be negotiated.