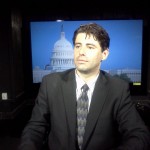 W. Alejandro "Alex" Sanchez Nieto is a Research Fellow at the Council on Hemispheric Affairs (COHA) where he focuses on geopolitics, military and cyber security issues. He regularly appears in different media outlets like New Internationalist, Newsweek , Al Jazeera, BBC, Le Figaro, and the Washington Diplomat, among others. He was recently interviewed for the upcoming documentary "Uncensored," discussing the influence of drugkingpin Pablo Escobar and violence towards journalists in Colombia in the 1980s.
His analyses have appeared in numerous refereed journals including Small Wars and Insurgencies, Defence Studies, the Journal of Slavic Military Studies, European Security, Studies in Conflict and Terrorism and Cuban Affairs.
Follow Alex on Twitter here.
He is a regular contributor for COHA's publication The Washington Report on the Hemisphere.
Sanchez' presentations include a discussion about Russia's influence in the Caribbean, which he presented at an "off the record" workshop organized by the Institute of National Strategic Studies at the National Defense University in Washington D.C. He also discussed Peru's strategic culture during a workshop organized by Florida International University's Applied Research Center.
COHA director Larry Birns and Sanchez co-authored a chapter entitled "The Architectonics of Bolivia's Foreign Policy," for Latin American Foreign Policies Between Ideology and Pragmatism, edited by Gian Luca Gardini and Peter Lambert  (Palgrave Macmillan, February 2011).
Sanchez holds a Master's degree in International Peace and Conflict Resolution from the School of International Service at American University and has attended the Institute of World Politics, Johns Hopkins University's School of Advanced International Studies, as well as carried out studies in Austria, Belgium and France.
Below is a list of some of his works with COHA. Click on a title to read further:
•  Brazil's Foreign Policy: Putting the B in BRICS
• The BRICS Summit in South Africa: A Setting for a Shootout Between BRICS Foreign Policy Makers
•  The Falklands/Malvinas Referendum – The Islanders' Voice is Far from Trivial
• Venezuela's Foreign Policy without Chavez: Is this the end of ALBA?
• Hugo Chavez and his Recondite Connection with Peru's Fujimori Dictatorship
• Violent Threads: From Routine Murder to High Fashion
• E-Freedom of Expression in Bolivia
• Latin America: Water Politics, Coups and James Bond
To view Alex´s full body of work, click here.