21st Annual Summer Course on the Literature of Peace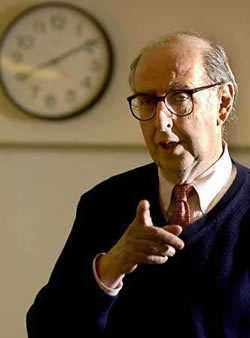 COURSE DESCRIPTION
Every conflict, whether between nations across borders or between people across the living room, is solved either through violent or nonviolent force. This course examines the methods, history, and practitioners of nonviolent  solutions to conflict—in other words, the literature of peace. The class, discussion-based, will include readings on the success of nonviolence, the Danish Resistance, Gandhian strategies, the death penalty, women and nonviolence, the proven methods of conflict resolution, and such thinkers as Tolstoy, Martin Luther King, Jr., Barbara Lee and Jeannette Rankin.
LOCATION
Council on Hemispheric Affairs, 1250 Connecticut Ave., Washington D.C.
DATES AND TIME
Tuesday from June 11 through July 16. Class meets from 6 pm to 8:15 pm.
TUITION
$40 (payable at the first class).
TEACHER
Colman McCarthy, a former Washington Post columnist and for 25 years the director of the Center for Teaching Peace. He currently teaches courses on nonviolence at Georgetown University Law Center, American University, the University of Maryland, Wilson High School, and Bethesda-Chevy Chase High School.
A THOUGHT TO PONDER
"To find the way to make peace with ourselves and to offer it to others, both spiritually and politically, is the most important kind of learning. To accept our abilities and limitations, and the differences in others, is the contentment that gives life its highest value. It frees us to grow without restraint and to settle without pressure."
-Wendy Schwartz