RE: "EE.UU. estudia limitar el número de visados a familiares de inmigrantes"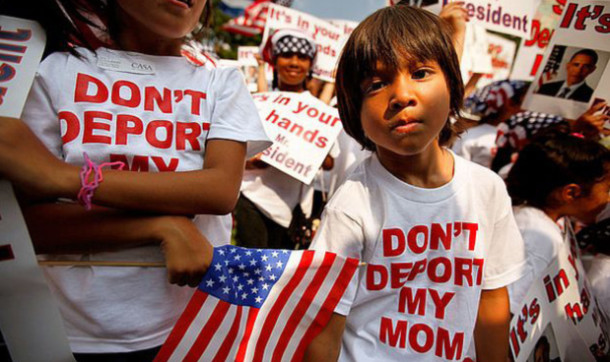 Dear Editor,
Last Wednesday a three-week long cross country caravan by undocumented immigrants ended with a march on Capitol Hill. This helped illustrate the human side of immigration reform. However, your article titled "EE.UU. estudia limitar el número de visados a familiares de inmigrantes" states that, despite their support for family reunification, the bipartisan group of eight senators that leads the reform proposal seeks to limit the number of residence permits granted to families. Their main priority, we are told, is to base the permits on economic criteria and precise current needs for the country. What your article fails to point out is that the senate's vision not only contradicts the utter center of the reform and the purpose of the march, but it represents the abuse of those who live in a limbo between legality and illegality, a highly vulnerable state where the undocumented lack protection from either their original country or host country.
Disregarding the human side of an economic issue will almost guarantee that the new immigration design will not be about immigration, but rather a selfish plan by the United States to recruit more qualified workers resulting in a brain drain from their countries of origin and failing to resolve the status of these undocumented workers. These would-be newcomers are not only likely aware of how difficult and long the process to obtain citizenship is, but may not have the necessary constitution to go through it. For this reason I believe that family reunification should remain a priority for reform. Immigration reform, while it will not automatically solve the problem of irregular immigration, will help set the guidelines to address the status of the 11 million people destined to exist in the shadows of the system.
Sincerely,
Pamela F. Izaguirre, Research Associate at the Council on Hemispheric Affairs
In response to El País: EE.UU. estudia limitar el número de visados a familiares de inmigrantes
Please accept this article as a free contribution from COHA, but if re-posting, please afford authorial and institutional attribution. Exclusive rights can be negotiated.
For additional news or analysis on Latin America, please go to: Latin News